While there is no "right" thing to say to someone who has just lost a family member, friend, or other person, there are general burial etiquette that you should follow. Knowing the basics can help avoid an embarrassing mistake when the emotions are already high.
DO: Dress more conservatively
There is humility during a funeral. You don't go to a funeral to get noticed or steal the spotlight. Instead, go to a funeral to listen, learn, and bring comfort to grieving members.
Avoid distracting or flashy accessories or outfits. Stick to darker colors, but you don't have to wear all black. You should also make sure that everything is neat, tidy, tucked away, and combed. If it's a funeral for a different culture, ask what colors are appropriate.
NOT: Be late
Ideally, you should show up at least 10 minutes before each funeral you will be attending. If you think it is getting full, you can show up half an hour early to get a seat.
If you show up late, stay inconspicuous by entering a back row through a side aisle. If there is a procession at this funeral, stay outside until it finishes. Most people will be too distracted to pay much attention if they slip through their back a little late.
DO: Act normally
When you're like a vast majority of people, you don't know what to say to a person who just had a passport for a loved one. That's okay.There are no magic words or phrases that can improve anything or help you figure out how sorry you are.
Instead of freezing and tripping over what you want to say, act normally. Bring them a snack and water when you see they can no longer talk to people. It's also nice to show sympathy by sending a card or flowers to the family member's work or home. Send these things sooner rather than later.
NOT: Sit anywhere you want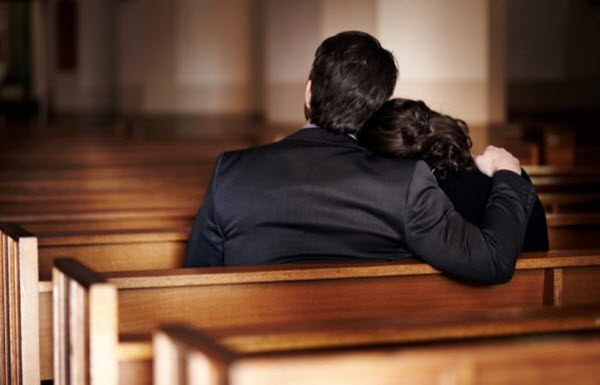 Generally, close friends and family members sit in the front rows of the funeral home or church. If you don't fall into one of these categories, you're more likely to sit in the middle or back of the venue.
Once you've chosen a spot, stay in it and stay calm during the ceremony. If you start crying or coughing, you can apologize in the lobby or bathroom until it's over. Just think about the people sitting around you when you decide to get off.
DO: Bring children
While you might want to leave babies with a babysitter, kids over the age of six should be fine to bring to the funeral. Often they bring joy and ease to family members.
Don't worry that this will make you sad or anxious. If your child is close to the deceased, they may want to attend the funeral in some way. You can speak, read poetry, or sing. All you have to do is make sure they stay busy or ready to take you to the lobby throughout the ceremony.
NOT: Post the funeral on social media
Before the ceremony, mute your phone. Better yet, leave it in your purse or pocket. It is very inappropriate to have a funeral on Instagram, Tweet, or Snapchat unless you are an immediate family member who has already spoken about it with other family members.
As for photography, you shouldn't take any during the ceremony itself. However, it's okay to snap a few as you get away from the mourners. It's also okay to take a group shot with family members or friends who you normally wouldn't see if they agreed to it.
DO: laugh
Funerals are for the living, so there is no hard and fast rule that it must be a solemn affair. If the deceased was the party's life and loved having a good time, the funeral could feel more carefree. When someone makes a joke, it's okay to laugh with them.
Laughing lightly can release tension in the room and help everyone relax. Don't overdo it with fake laughter, however.
NOT: Be afraid of religious issues
Maybe you're not that religious, but the deceased and his family were. In this case, the ceremony will most likely have more of a religious aspect. If so, you don't necessarily have to attend. When they ask you to stand up, bow your head and pray for the person, all you have to do is stand and tilt your head gently. No one will notice whether you are praying or not, and you can still participate.
NOT: Overeating
If the family is serving drinks and food, don't overdo it. It is a good idea to have something to eat before the service. The last thing you want to be is the person floating on the food.
If they serve alcohol, try not to have more than a drink or two to keep yourself mostly sober. It's easy to have too much and do something embarrassing. If you're feeling pressured, switch to tonic water with lime, or even a cola with a lemon or lime wedge.
DO: Follow up with family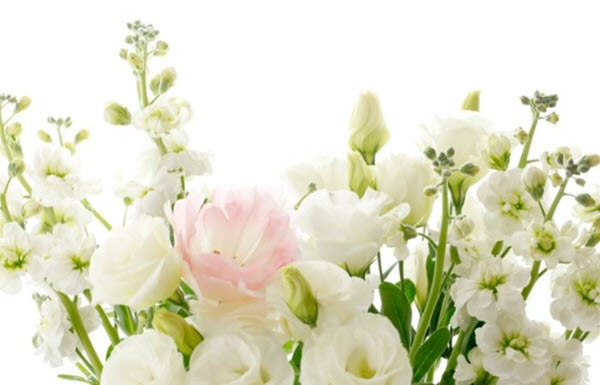 The hardest part about losing someone is after the funeral and memorial services when you return home. It is therefore a good idea to mark a period a few weeks after the funeral to get in touch with family. Don't be afraid to send a card or flowers straight away.
However, they can also call or text them a week or two after and check in to see if they need anything. Sometimes it is enough just to take time to chat.
Do you like this article? Subscribe to our feed!
Author: DLM Editor
Life tips and life hacks for happiness and prosperity.