As the world of healthcare payments becomes more complex during the pandemic, many people face difficulties due to unexpected medical bills. The majority of adults want advance pricing estimates when it comes to healthcare.
The need for payment transparency extends across generations; 84% of Millennials and Generation Z and 65% of Baby Boomers want advance price estimates for medical services, but only half of those estimates are accurate.
In 2019, 40% of consumers were surprised by a large medical bill. Almost half of those surprising medical bills came from hospitals and 20% from operations. Most fear that they will not be able to afford a surprising medical bill. Even with employer-funded insurance, that fear lingers, and 4 in 10 struggle to afford health care.
Why are the medical costs so unpredictable? The growing popularity of high deductible plans can lead to payment confusion. They have increased by 450% with a health savings account and 231% without a health savings account in the last few decades.
Nearly 20 million American adults with employer-sponsored insurance were on a high-deductible plan from 2007 to 2017. 69% of patients take a proactive approach to payment responsibility and try to find out about the costs before or during their appointment.
However, patients who switch to these high-deductible health plans often face higher expenses, confusion over payment responsibility, and an increase in unforeseen medical bills.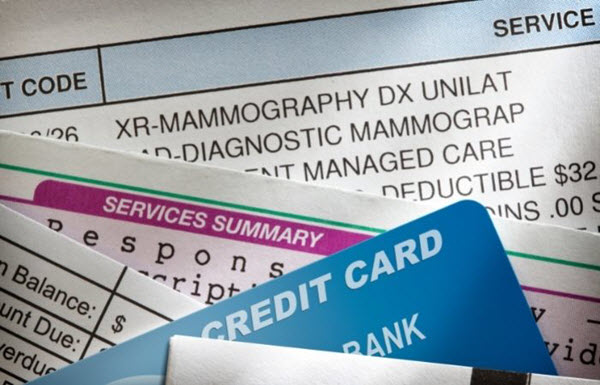 Another aspect of the healthcare industry is wasted spending. Time is an important factor as a quarter of that expense is related to the time and money it takes to collect, process, post, and record payments. This complexity is due to the different areas in which payments are collected – both on the insurance and on the consumer side.
All processes occurring here are processed at different points in time in the payment cycle, which makes administration more difficult. For example, if you only accept a $ 20 cash co-payment, it can cost up to $ 50 to process.
Another way healthcare facilities are losing currency is by declining claims. A tenth of insurance claims are rejected, 35 percent of which are processed and resubmitted. Post-processing and re-filing an already rejected claim can cost up to 18 times more than a claim that was properly filed from the start.
However, 90 percent of the rejected claims can be avoided. Reducing the number of rejected claims could save medical offices tens of thousands of dollars annually. Denied claims usually result from simple mistakes that could otherwise be easily avoided.
Human error can usually capture patient information such as prior approvals and providers outside the network. However, other errors occur due to the manual data transfer between different systems.
Payment problems when checking health insurance eligibility are a headache for everyone involved. For this reason, contactless check-in and check-in, as well as the networking of healthcare systems, are groundbreaking. Automated eligibility verification could save the average medical office 11 hours of administrative time per day and up to $ 4,500 per month.
During the pre-registration, the patient's photo ID and insurance card as well as their demographic data are recorded. This confirms that the coverage is valid on the day of the benefit, confirms the patient's responsibility for co-payments and co-insurance, and identifies the insurance payer and the location where claims must be submitted.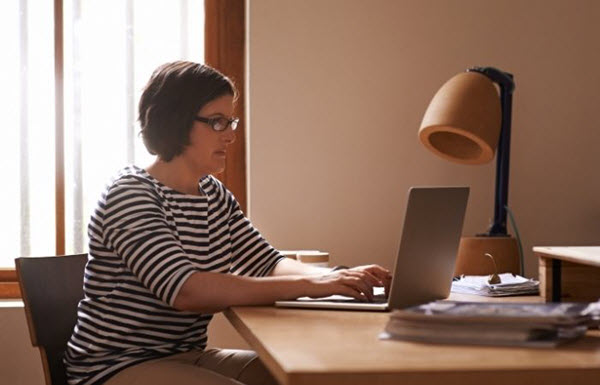 A switch to contactless check-ins and payments during the global pandemic was a welcome switch to paperwork and helped contain the spread of infection. This minimizes the time spent checking in and entering paperwork while minimizing patient-to-patient interaction. With this improved check-in process, patients were able to complete coronavirus screenings, informed consent, and insurance records.
The networking of health systems, which benefits all parties involved in the management of health payments, is becoming increasingly important. Patients can easily check in and save their information with a single login.
By exchanging documents and payments, office workers reduced their risk of infection and eliminated rejected claims from incorrectly read insurance cards. Insurance providers, on the other hand, experienced lower administrative burdens, resulting in higher productivity and lower costs. Insurance companies were also less likely to experience outages, administrative problems, and even declines in sales.
Learn more about the disjointed world of healthcare payments in the images below:
Do you like this article? Subscribe to our feed!
Author: Brian Wallace
Brian Wallace is the founder and president of NowSourcing, an industry-leading infographic design agency based in Louisville, KY and Cincinnati, OH that works with companies ranging from startups to the Fortune 500. Brian also runs #Linkedin local events nationwide and hosts the Next Action podcast. Brian was named Google Small Business Advisor in 2016 to date and joined the SXSW Advisory Board in 2019.