We live in an increasingly fragmented, digitally focused world. That makes it difficult to make real connections with your partner in the offline world. Other things can also stand in the way of being together – children, financial worries, lack of time or simply the feeling that you cannot imagine doing something with each other. With so many commitments, should you really plan time for a regular night out?
Yes you should. Here's why.
Why is date night important?
Why should you turn your day upside down to free up time to date your partner? There are enough reasons!
According to the National Marriage Project, couples with constant date nights are 3.5 times more likely to classify their relationships as "very happy" than those who do not have regular date nights with their partners.
It's not just about fun – regular dates improve communication and increase intimacy within your relationship, which leads to greater fulfillment and satisfaction.
Making time for regular dates can have positive and lasting effects on your relationship, including reducing stress and strain, according to the National Marriage Project report.
According to The Couples Center, couples who invest in regular dates report better sexual satisfaction than those who don't (3.3x for men and 3.5x for women!).
Sounds great, doesn't it? But here's the catch – what makes a great date night? Another Netflix marathon with microwave popcorn? There is so much more out there!
What makes a great date night?
What makes a great date night? Everyone has their own idea, at least in part, but there are a few things that apply across the board. The best date experiences focus on enabling you and your partner to have fun, laugh, and grow closer together.
Sounds expensive right? It must not be! It doesn't have to be extravagant and require hours of planning in your already time-hungry week. You don't even have to go out! A date at home can give you the time together you deserve. The best ideas for a date night are simple, fun, and allow you to have a good time together.
Eventually, you need to break out of your normal routine. You want a night to remember, and that means doing something other than coming home and sitting on the couch together while mindlessly watching TV shows that either of you hates.
5 things you can do today to schedule a date like a boss
Planning the perfect date with your partner may sound daunting, but it doesn't have to be. It just takes a little creativity and a little initiative. You realized you need to get out of the rut, so you've already taken the first step! Here are five things you can do today to improve your dates.
1. Research your options and get creative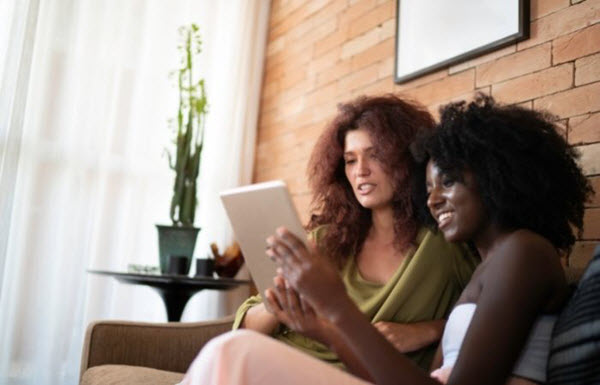 Let your creativity take over your mind and body! One of the hardest things about dating is figuring out what the two of you can do together. Fortunately, there is inspiration galore once you know where to look. So where could that be?
Scour social media for ideas – Pinterest can be a great resource here.
A quick Google search can also produce some pretty interesting results.
Resist the urge to complicate things. Sure, a tropical dance party with tiki torches and a limbo bar would be fun, but you don't always have to grow up to have a memorable night out.
2. Forget the plan
Okay, so maybe don't forget the whole plan, but chances are your relationship could use some spontaneity. The best date nights create unforgettable moments, and these are usually the ones that aren't planned to the Nth degree.
Don't be afraid to give it a little boost. Be flexible and think outside the box. You will be surprised how much interaction and intimacy with your partner increases.
3. Now is the time
Why wait for date night? What better time than now? We often get bogged down in our ideas about what "date night" actually means. First, it doesn't have to happen at night – what's wrong with a date lunch? Have you ever thought about a romantic breakfast?
Even if you and your spouse have hectic dates, you can find random times of the day to bond together and fuel that romantic fire. You don't have to "go out" during your time together. It has never been easier to have a great date night right at home.
4. Unusual, Schmancy!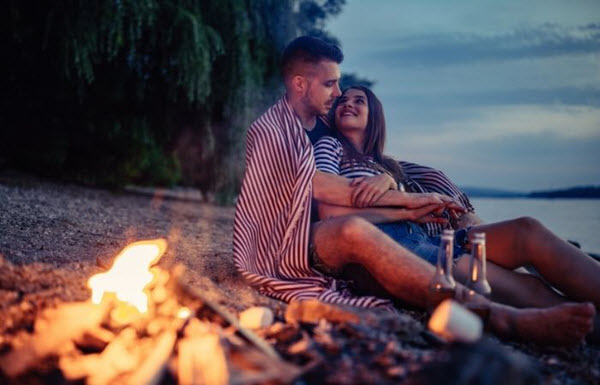 Sure, you want things to go right. You have a preconceived notion that a date should include nice clothes, a fancy restaurant, flowers, and all that. Here's a tip – drop the imagination just to be together and have a great time.
Use the tips we already covered to help plan a fantastic date that won't cost a fortune, require leaving the house, or force you to make reservations.
5. Laughter heals the soul
Finally, find time to laugh together. Yes, a fancy dinner in a top restaurant can be fun. However, it has nothing to do with laughing so hard with your partner that you both wipe the tears from your eyes.
Laughter is incredibly beneficial. It bridges gaps and brings us closer together. It's also an incredible way to build intimacy between partners. So be silly. Tell this terrible pun. Be silly. Sometimes these experiences can be more romantic than anything else.
Cheers to your date night
Investing in a date night is more important to your relationship than you might imagine. It strengthens your bond with your partner. It also helps keep things interesting, and can be a great way to keep you from getting stuck in a trail (or getting out of the trail you're currently stuck in). Date night doesn't have to involve a huge spend of money, weeks of planning, or even putting on pants if you don't want to (but we highly recommend pants when you leave the house).
Take the first step today. Start planning a fantastic date night for you and your partner. Your relationship will thank you.
Source:
5 lesser known reasons why date night matters

https://www.chicagotribune.com/lifestyles/sc-television-couples-family-0119-20151230-story.html
https://greatergood.berkeley.edu/article/item/how_laughter_brings_us_together
Do you like this article? Subscribe to our feed!